Dryness "down there" interfering with your relationship?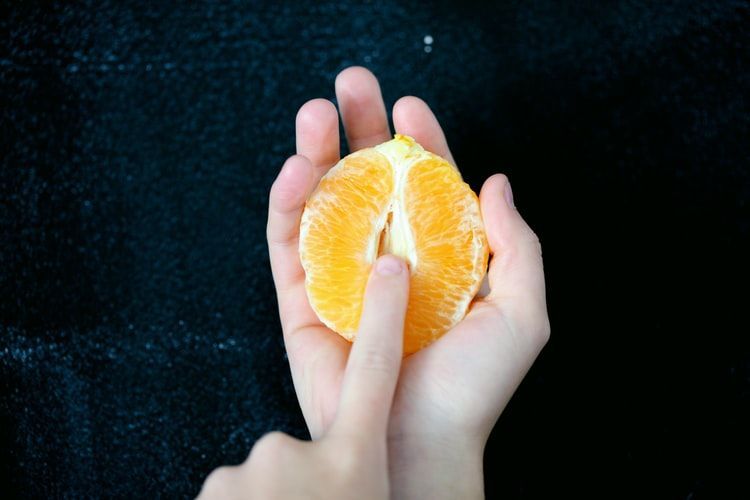 Apelsīns, unsplash.com
One common side effect of the menopause that women experience is vaginal dryness. The discomfort that this dryness causes, means that sexual intercourse is often an unpleasant experience. However, did you know that vaginal dryness isn't just a result of the menopause? It can affect women of all ages and is caused by different factors such as:
Hormonal unbalance

Irritation from allergens or irritating substances

Infections such as bacterial vaginosis, candidiasis, trichomoniasis

Anxiety or stress

Excessive intake of alcohol and smoking
Diseases such as diabetes, hypertension, multiple sclerosis, endometriosis
A healthy sexual relationship is one of the cornerstones of a couple's relationship and if a woman experiences pain during sex this can be distressing for both partners. Luckily, there are options for relieving vaginal dryness – abandoning your sex life or settling for the satisfaction of only one partner is not a finite solution.
The experts from D&A Secrets recommend using organic natural products - in particular, YES personal lubricants, intimate washes and moisturising gels. The founders of YES have carefully formulated this range of products specifically to avoid compromising or irritating the delicate vulval tissues which unfortunately is a common side effect of using products containing synthetic ingredients and chemicals.
1. Your approach to everyday care is one of the most important things to consider when it comes to your intimate health, i.e. which product should you use to wash your intimate area. YES CLEANSE is a sensitively formulated feminine foam wash which respects the delicate vaginal ecology with a refreshing and cleansing action. The foam contains calendula and aloe vera, which soothe and nourish the irritated mucosa membrane, while the economic pump packaging allows for more than 200 washes.
2. YES VM vaginal moisturising gel is designed to alleviate irritation, itching and burning sensations in the vagina. YES VM is matched to the vaginal pH which means that the gel helps restore the natural protective acidity of the vagina and relieve vaginal atrophy and dryness. It is especially ideal for women who are particularly sensitive as this gel is hypoallergenic, odourless, colourless, and non-sticky.
3.For a particularly sublime and lasting glide during sex you can use a multipack set of lubricants – YES DG (Double Glide) which contains YES OB, a plant-oil based lubricant and YES WB, a water-based lubricant. YES WB can be used with condoms, while YES OB, an oil-based lubricant is not condom compatible. If a couple doesn't use condoms, they can use both lubricants together, thus enhancing pleasure.
All YES products are certified organic. Discover the whole YES product range from D&A Secrets, the official distributor of YES in Latvia. D&A Secrets invites you to explore yourself, fulfil your fantasies and desires, while taking care of intimate health!