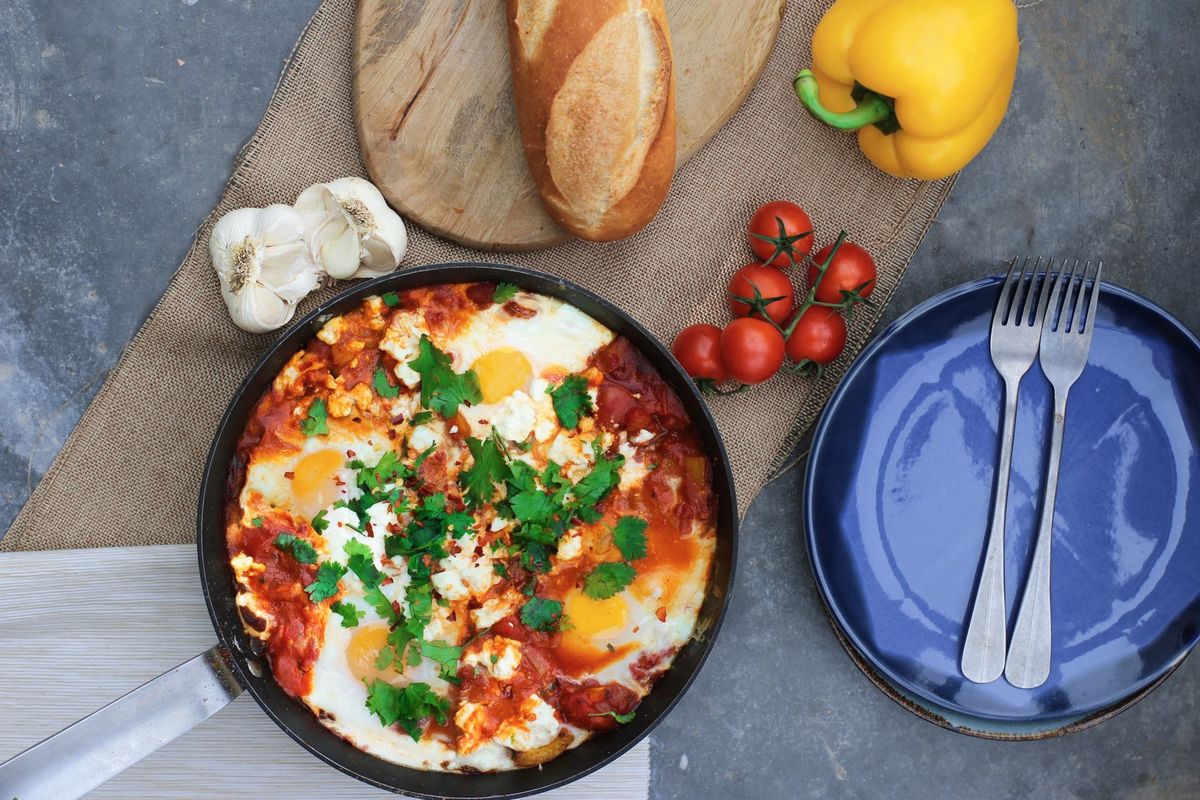 Photo by Sara Dubler on Unsplash
Šakšuka — tas ir vienkāršs, bet neparasti gards veids, kā pagatavot tomātus pašā to ražas laikā!
Šakšuka ir ēdiens, kuru gatavo Izraēlā, Ziemeļāfrikā un Vidusjūras valstīs, un tās variācijas ir nebeidzamas. Pamatā jebkurai šakšukas versijai ir ceptos tomātos plaucētas olas, šim aromātiskajam sautējumam pievienojot sīpolus, ķiplokus, papriku, dažādus garšaugus, kumīnu, čili un citas garšvielas pēc savas gaumes un vēlēšanās. To var ēst kā sātīgās brīvdienu brokastīs, tā arī jebkurā citā ēdienreizē.
Te būs vairākas receptes, kā šo saldeni skābo un reizē pikanto gardumu pagatavot: