"2G Projekti" SIA, tehniskā palīdzība uz ceļa, autoevakuators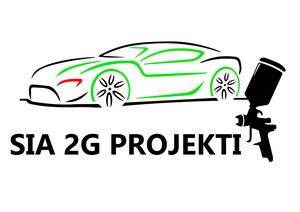 "2G Projekti" SIA, tehniskā palīdzība uz ceļa, autoevakuators
0
Sigulda, Siguldas nov., LV-2150
Book a service
Working hours:
Mon

Tue

Wed

Thu

Fri

Sat

Sun
Description:
Day and night auto assistance, towing truck - tow truck overnight. Twenty-four hours technical assistance on the road, SOS help. Evacuation, transportation: motorcycles, scooters, mopeds, boats, yachts, cars, minivans, jeeps, buses, minibuses, agricultural machinery, specialized transport, trucks. Day and night car help € 0.50 / km.
Service area:
Stopiņu novads, Carnikava, Saulkrasti, Mālpils, Inčukalns, Ragana, Allaži, Krimulda, Sēja, Ropaži, Vangaži, Inciems, Murjāņi, More, Stopiņi, Zvejniekciems, Turaida, Krimuldas novads
Information from CrediWeb
Solvency
Credit history:
No registered negative cases
"2G Projekti" SIA, autonoma CrefoScore changes in last 7 days
What is CrefoScore?
Index for assessing the probability of default risks (default of monetary obligations) for 12 months. The more CrefoScore, the higher the risk of insolvency.
The risk class reflects the likelihood of defaults in the next 12 months. All enterprises divided into 10 classes of risk. Served for quick decision making
"2G Projekti" SIA, autonoma CrefoCert not issued
Order CrefoCert
Objective, automated and easily interpretable - CrefoScore is a unique index that used to calculate the solvency of enterprises in order to study their compliance with the standards of the CrefoCert certificate.
Information from Lursoft database
Legal form:
Sabiedrība ar ierobežotu atbildību
Registration number:
40103164532
Register, Included in The Register:
Komercreģistrs, 17.04.2008
Legal address:
Siguldas nov., Sigulda, Strēlnieku iela 86A - 25, LV-2150
Get full legal information