TV program - Da Vinci Learning
Zinātniski izklaidējošs TV kanāls bērniem un pieaugušajiem. Kanāls piedāvā TV šovus, kas vienlaicīgi izklaidē un izglīto, kā arī iedvesmo apgūt zinātni rotaļu veidā.
Watch live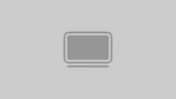 Science fun with food, the body, and animals
Science answers some simple questions we have about food, the body and animals.
The amazing body
The human body is capable of amazing feats. The reactions of our body and brain when we go beyond our limits is amazing.
Mission: Zero Emission - The Factory of Tomorrow
Is a zero emission factory possible? Find out how the factory of the future is already hard at work today!
The Science of Special Effects
Special effects have been around for a long time - but now they are becoming even more spectacular! Discover the science behind them.
Infested! Living With Parasites
Michael Mosley infects himself with a variety of parasites in order to research their effect on the human body.
Life of a Universe
Physicist Brian Cox goes on a quest to discover everything we know – and don't know – about our universe.
Science fun with food, the body, and animals
Science answers some simple questions we have about food, the body and animals.
The amazing body
The human body is capable of amazing feats. The reactions of our body and brain when we go beyond our limits is amazing.
The Trouble With Space Junk
This documentary looks at the threat from space junk and joins the scientists and engineers searching for ways to clean up the debris.
Energy
In this final episode we see how the drive for better measurement has led us deep into space and inside the fabric of atoms themselves.
You can't do lt
Maceo makes fun of Mily because she's scared of spiders. Mily wonders if being courageous means never being scared and challenges Maceo.
Jealousy
Since her brother Luc was the big star of the music festival, nobody notices Mily. Mily refuses to admit that she's jealous of her brother.
Chocolate Zucchini Loaf
Link is okay with veggies for dessert and the proof is a super moist, chocolate-y zucchini loaf. The zucchini will ensure a moist cake.
Hydraulics
Phil shows how to build a robot arm that can be powered by hydraulics and discovers the power of water with a hydraulic crushing machine.
Google Software Engineer
Mikaela goes to the Google headquarters to learn about app development. She creates an app to help clean her room.
Forensic Investigator
Mikaela goes to the police forensics unit on her search for a sandwich thief and gets tips from investigators Rhonda and Lawrence.
Visual Perception
You'll never know what is hiding behind or beneath the images you see. First impressions may last, but remember, they aren't always right!
The Lumiere Brothers and the Dream-Maker Machine
Entire crowds would gather to witness the 'cinematograph'. But the disappearance of one of Baron's friends puts the show's future in doubt.
Secrets of skin
Our skin is an extraordinary organ that potects us every day. Sometimes its reactions are a bit extreme.
Untrammeled Colours: Romantic Art
Romanticism arose as a revolt against Neoclassicism. Romanticists disdained the rationality of classicism, and were masters of color.
Saxon Superheroes and the Dirty Plague
The Saxon Gods make up a week and it's a hard job cleaning up after the Plague. Neil Armstrong loses weight and Rosa Parks sings.
The Human Effect on Evolution
Humans have had an influence on the evolution of animals; from the dog to the horse, and even to the mating patterns of elephants.
Friction Slide
Phil shows how to do a simple friction experiment. Then he maxes it out with frogs, rice and two books stuck together.
Why Your Poo is Brown?
The doctors do an experiment to see what makes poo brown and Dr. Xand discovers the incredible breathing skills needed to free dive.
Swimming with Sharks!
In this episode Danni swims with sharks. She explores how their skin is used to fight germs and how their senses can help build robots.
When Reality Deceives Us
Our eyes have the ability to trick our brain into seeing things differently.
Supermarket Science
Steve Spangler goes to the supermarket for things you can use to create your own science magic.
Projectiles in Sports
Hamza tries to juggle a football, a baseball, and a hockey puck but quickly loses control. Each has a different size and shape. Why?
Altered Views
You've probably played hide and seek. It's difficult to hide while in plain view. All it may take are a few tricks to alter our perception!
Trampoline
Young gymnast Nya jumps at the opportunity to learn more about the science of trampoline with help from Dr. Heather and guest pro Thomas.
Watt and Double Steam
Dick and Dom reveal the genius of Scottish inventor and engineer James Watt, who revolutionised steam technology.
On the Road with Moscow's Circus School
The Moscow Circus School is bringing life to the Russian countryside with balancing rolls and disappearing bones. It is all about hard work.
What Thumbs Are For
The doctors do a thumb challenge and discover how drones are helping emergency rescue crews reach patients really quickly.
Pumpkin Drop
Phil demonstrates material science by smashing some eggs. He does a pumpkin experiment using polymers, foam and armour.
A Rich Roman Raps and a Pet Teapot
A rich Roman raps, some dogs join the army and philosopher Jeremy Bentham has a pet teapot. Gutenberg starts printing.
The High-Tech Holiday Service
Thanks to technology, our holidays can become even more comfortable. There are new developments in sunscreen, snorkelling and camping.
Derbyshire and Doctor Who
Dick and Dom reveal the genius Delia Derbyshire, a pioneer of modern-day music who helped create the Doctor Who theme tune.
Electrifying Discoveries
Doc K tries to gain superpowers through lightning. She and Nash learn about renewable energy and the magic of wireless power transfer.
Joaquim's Wild Riders
On Joaquim`s farm street kids can be kids but they also get to learn about responsibility as they have to take care of their very own horse.
Mother of Bonobos
Claudine and her staff raise orphan bonobos whose parents have ended up as bush meat. Claudine saves them from a life in tiny cages.
Evolution From Inside Out
Some of the most interesting adaptations in the animal world are invisible - internal changes that have helped them survive.
Mitchell
Fourteen-year-old Mitchell manages his family's budget for a month and finds that it's as much about people as about numbers.
Komodo Dragon
Stephen and Mark travel to Indonesia to see the deadly Komodo Dragons. They join a project to capture and tag the animals.
Voyager - To The Final Frontier
The story of the Voyager spacecraft is told using footage and images from the NASA and BBC archives.
Singing in Tune
We can all sing, but are we all able to sing well? What does singing out of tune mean? Can we learn how to sing better?
Man-made Treasure
Ellie Harrison and Dallas Campbell reveal the greatest treasures ever created, exploring shipwrecks and discovering man-made wonders.
The Wonders of Memory
Where does our ability to remember come from? How can we train our memory to be more effective? Unravel the secrets of memory…