Artūrs Vāvere, seksologa, seksopataloga privātprakse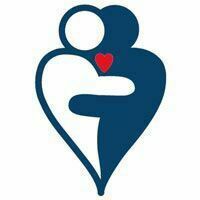 Artūrs Vāvere, seksologa, seksopataloga privātprakse 0
Brīvības iela 68 - 208 kab., "Saules veselības centrs", Rīga, LV-1011
Working hours:
Pēc iepriekšēja pieraksta
Mon
Tue
Wed
Thu
Fri
Sat
Sun
Description:
Francijā dzīvojošs un Latvijā praktizējošs ārsts seksologs dr. Artūrs Vāvere sniedz arī video un telefona konsultācijas.

Ārstē un palīdz risināt dažāda seksuāla rakstura traucējumus, kas saistīti ar erekcijas un sēklas noplūdes traucējumiem, atkarību no pornogrāfijas, uzmācīgas masturbācijas, nesaskaņas seksuālajā dzīvē, grūtības uzsākt seksuālo dzīvi, seksa terapijas, nodarbības pāriem.
Information from CrediWeb
Solvency
Credit history:
No registered negative cases
Crefo Score
Artūrs Vāvere, seksologa, seksopataloga privātprakse CrefoScore changes in last 7 days
What is CrefoScore?
Index for assessing the probability of default risks (default of monetary obligations) for 12 months. The more CrefoScore, the higher the risk of insolvency.
The risk class reflects the likelihood of defaults in the next 12 months. All enterprises divided into 10 classes of risk. Served for quick decision making
Crefo Cert
Artūrs Vāvere, seksologa, seksopataloga privātprakse CrefoCert not issued
Order CrefoCert
Objective, automated and easily interpretable - CrefoScore is a unique index that used to calculate the solvency of enterprises in order to study their compliance with the standards of the CrefoCert certificate.
Information from Lursoft database
Basic information
Name:
dr. Artūra Vāveres ārsta prakse
Legal form:
Individuālais komersants
Registration number:
40002177891
Register, Included in The Register:
Komercreģistrs, 25.07.2016
Legal address:
Rīga, Dzelzceļa iela 16 - 4/5, LV-1004
Get full legal information