"General Serviss", SIA, sadzīves tehnikas servisa centrs - darbnīca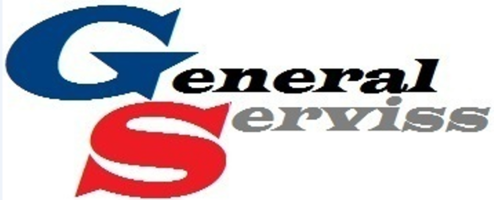 "General Serviss", SIA, sadzīves tehnikas servisa centrs - darbnīca 0
Ģerāniju iela 3, Rīga, LV-1067
Working hours:
Mon
Tue
Wed
Thu
Fri
Sat Closed
Sun Closed
Description:
Sadzīves tehnikas uzstādīšanas un servisa apkalpošana.

''General Serviss'' sniedz garantijas un pēcgarantijas remontu pilnu pakalpojumu kompleksu visu veidu sadzīves un elektroniskai tehnikai:

• veļas mazgājamās mašīnas; veļas žāvējamās mašīnas, trauku mazgājamās mašīnas, ledusskapji, saldējamās kameras, kondicionētāji, mikroviļņu krāsnis, elektriskās plītis un virtuves tvaika atsūcēji, maizes cepšanas iekārtas u.c.
• virtuves kombaini, sulu spiedes, blendētāji, mikseri, kafijas dzirnaviņas, tējkannas, gludekļi, depilatori, skuvekļi, fēni, u.c.,
• televizori, videomagnetofoni, DVD, mūzikas centri u.c.
Piedāvājam datortehnikas apkalpošanu:
• Piedāvājam visu veidu datortehnikas apkalpošanu: veicam ātru un kvalitatīvu datoru remontu, datoru komplektēšanu un profilaksi.
Piedāvājam profesionālo tehnikas remontu, montāžu un tehnisko apkalpošanu:
• veļas mazgājamās mašīnas, trauku mazgājamās mašīnas, plītis, cepeškrāsnis, grili, gludekļi, augstspiediena mazgāšanas iekārtas u.c. ēdināšanas uzņēmumiem, restorāniem, kafejnīcām, viesnīcām, slimnīcām u.c.
SIA GENERAL SERVISS ir pasaules vadošo ražotāju autorizēts servisa centrs, kas remontē produkciju ar tādiem zīmoliem kā Ariston, Braun, Bosch, Liebherr, Dyson, Stinol, Indesit, Siemens, Gaggenau, Gorenje, ASKO, UPO, Neff, Whirlpool, Hotpoint, Funai, Brego, Fakir.

Bez tam apkalpojam arī Sinbo, Samsung, LG, Panasonic, Aistar, Beko, Vido, Mastercook, Blomberg, Fagor, Jetair, AERIAL, Trotec, KEW, WAP, Nilfisk Alto u.c.
Branch:
Household aplliance repair
Information from CrediWeb
Solvency
Credit history:
No registered negative cases
Crefo Score
"General Serviss", SIA, sadzīves tehnikas servisa centrs - darbnīca CrefoScore changes in last 7 days
What is CrefoScore?
Index for assessing the probability of default risks (default of monetary obligations) for 12 months. The more CrefoScore, the higher the risk of insolvency.
The risk class reflects the likelihood of defaults in the next 12 months. All enterprises divided into 10 classes of risk. Served for quick decision making
Crefo Cert
"General Serviss", SIA, sadzīves tehnikas servisa centrs - darbnīca CrefoCert not issued
Order CrefoCert
Objective, automated and easily interpretable - CrefoScore is a unique index that used to calculate the solvency of enterprises in order to study their compliance with the standards of the CrefoCert certificate.
Information from Lursoft database
Basic information
Legal form:
Sabiedrība ar ierobežotu atbildību
Registration number:
40103340057
Register, Included in The Register:
Komercreģistrs, 02.11.2010
Legal address:
Rīga, Ģerāniju iela 3, LV-1067
Get full legal information