"PARICO" SIA – graudu, eļļas augu, barības, piena analizatori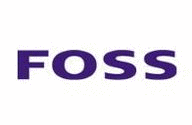 "PARICO" SIA – graudu, eļļas augu, barības, piena analizatori 0
Dzērbenes iela 27 - 220, Rīga, LV-1006
Working hours:
Mon
Tue
Wed
Thu
Fri
Sat Closed
Sun Closed
Description:
You are welcome in PARICO Ltd. home page. Our company started its operation in 2007 and since that time we have become the representatives for the many companies: FOSS Analytical AS (Denmark), BoMill AB (Sweden), D.V.Srl (Italy), Gerber Instruments AG (Switzerland) and Bitzer Wiegentechnik GmbH (Germany), supporting the sale, installation, preventive maintenance and repair of the products.

The main business of our company is the sale and service of FOSS Analytical AS (FOSS) equipments. For more than 60 years, FOSS has been manufacturing equipment for the food industry, processing of agricultural products and environmental monitoring. The company supplies analyzers worldwide to determine the chemical composition of the product for milk, meat, grain, flour, forage, oil, chocolate, wine, etc. industry. For environmental samples FOSS equipments are applicable for water and waste water testing. In the field of microbiology, FOSS offers flow cytometric equipment for controlling total bacteria and somatic cells in cow, goat and sheep milk.
Go to FOSS company home page for more information www.fossanalytics.com
Information from CrediWeb
Solvency
Credit history:
No registered negative cases
Crefo Score
"PARICO" SIA – graudu, eļļas augu, barības, piena analizatori CrefoScore changes in last 7 days
What is CrefoScore?
Index for assessing the probability of default risks (default of monetary obligations) for 12 months. The more CrefoScore, the higher the risk of insolvency.
The risk class reflects the likelihood of defaults in the next 12 months. All enterprises divided into 10 classes of risk. Served for quick decision making
Crefo Cert
"PARICO" SIA – graudu, eļļas augu, barības, piena analizatori CrefoCert not issued
Order CrefoCert
Objective, automated and easily interpretable - CrefoScore is a unique index that used to calculate the solvency of enterprises in order to study their compliance with the standards of the CrefoCert certificate.
Information from Lursoft database
Basic information
Legal form:
Sabiedrība ar ierobežotu atbildību
Registration number:
40003966765
Register, Included in The Register:
Komercreģistrs, 31.10.2007
Legal address:
Rīga, Dzērbenes iela 27, LV-1006
Get full legal information